20 April in Lviv took place a meeting between Bishop Pavlo Shvarts and the president of the Conference of European Churches, Rev. Christian Krieger.
During the meeting they discussed the current situation in Ukraine and perspectives of the following cooperation between CEC and the Ukrainian Council of Churches and Religious Organizations to make the coverage of events around the Russian-Ukrainian war more qualitative and objective for the European church community, particularly CEC and GELCU which has its presence in the Conference as a member of the Union of Evangelical-Lutheran Churches. Bishop Shvarts announced a desire of GELCU to become a member of CEC as an independent national Church.
The meeting was made possible thanks to Natalia Shalata, the head of the department of Community Development of Ukrainian Educational Platform, and her assistance with organization and interpreting.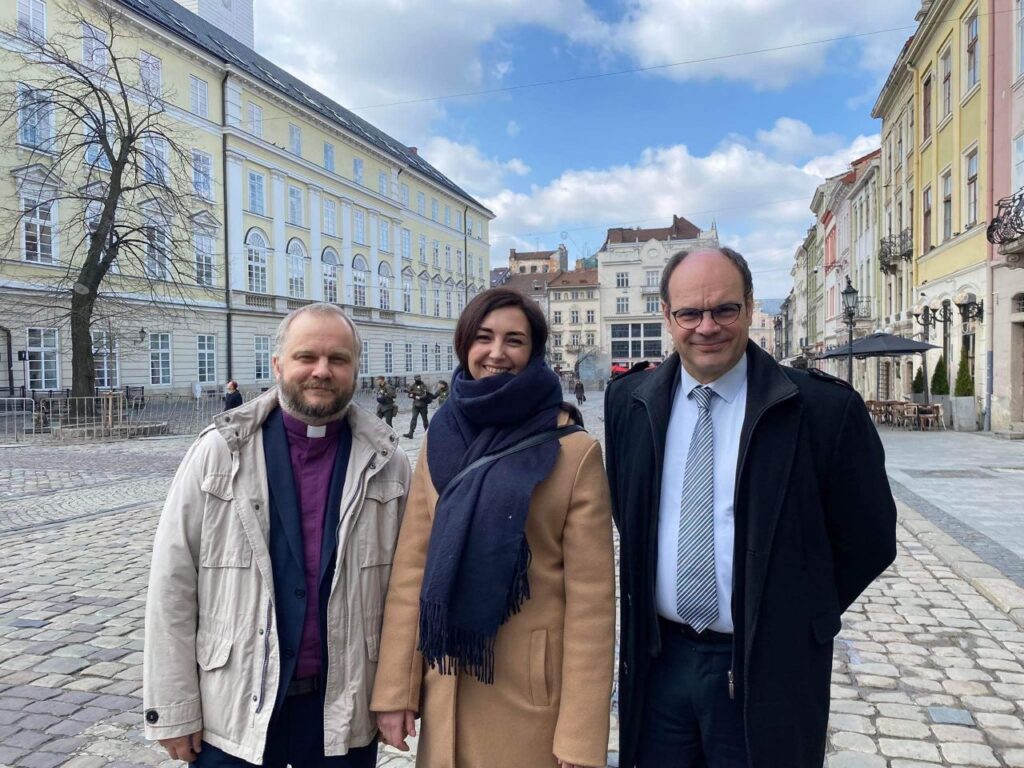 The Conference of European Churches is an ecumenic fellowship, founded in 1959 to promote reconciliation, dialogue, and friendship between Christian churches of Europe. At the moment members of the Conference are 114 Orthodox, Protestant, and Old Catholic Churches and 40 National Council of Churches and Organizations in Partnership. Membership of the Russian Orthodox Church in the CEC was suspended in 2008.
The Union of Evangelical-Lutheran Churches was founded in 2015 as a replacement for a non-functioning Evangelical-Lutheran Church in Russia and other countries (ELKRAS) and brings together independent Lutheran churches of German tradition in Ukraine, Georgia, Russia, and Kazakhstan. GELCU has been represented in international ecumenic organizations through the Union of ELC, however, the Church Synod made a decision to pursue individual membership.