Am 23. – 24.  April besuchte der Bischof der GELCU, Pavel Schwarz, die Gemeinden in Kiev, Belaja Tserkov und Alexandrija.
On Saturday, April 23, the bishop conducted church service with the Holy Communion in Aleksandriia (Kirovohrad region). This small congregation in a little town hasn't cared by permanent pastor since its foundation. For this reason, the bishop's visit is crucial for the encouragement of believers. He also delivered humanitarian aid, particularly medication, collected by Diaconia and the Centre for Mission and Evangelization of the Evangelical Church of the Augsburg Confession in Poland and the Polish Protestant branch of the order of St. John. Now the congregation can support their own parishioners, as well as others, who come to them for help.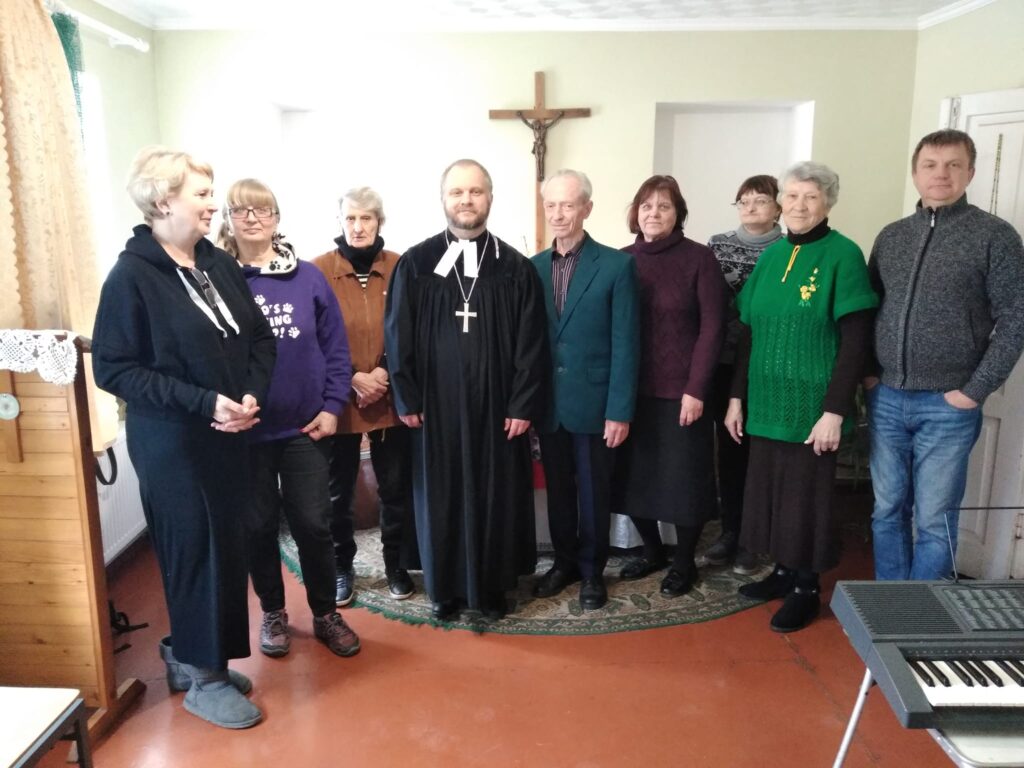 The next morning, for the first time in a long while, Pavlo Shvarts conducted a service with the Holy Communion for the congregation of St. Catherine in Kyiv. Since the congregation in Kyiv is now without its pastor, its building is situated near an important strategical location – the President's Office building and the means of communication in the capital was halted for some time, the congregation was able to resume its religious life only recently. The bishop congratulated the head of the congregation's council and a member of the GELCU government Lidia Tselsdorf on her Birthday. He also took part in a traditional after-service meeting of parishioners and gave out medication.
In the afternoon, the bishop conducted a service in the congregation of Transfiguration in Bila Tserkva (Kyiv region). According to parishioner Ruslana Tkach: "We celebrated the church service and shared in the Holy Communion, had fellowship, prayed for peace in Ukraine and our brothers and sisters. The main prayer and desire of our hearts – the victory of our Homeland, Ukraine – the same way as light overcame darkness and good overcame evil!"