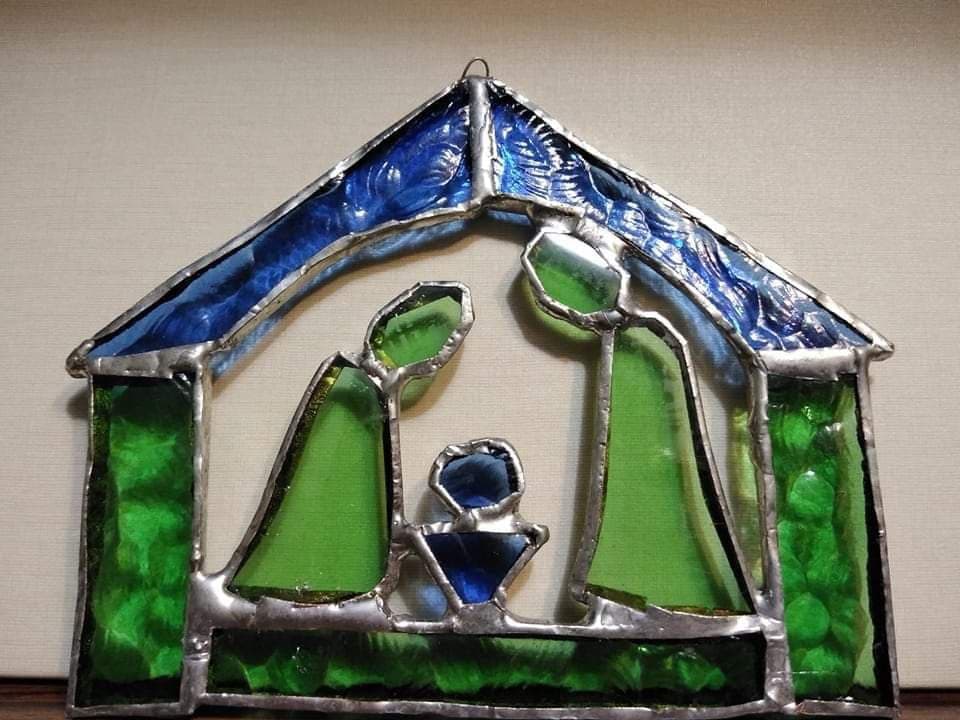 Dear brothers and sisters in Christ!
Many of us celebrate this Christmas with mixed feelings. On the one hand we joyfully anticipate this special holiday and opportunity to meet with our loved ones. On the other hand, we feel anxious watching the events unfolding in the world, near or within the borders of our country.
We are happy to see so many things renewed this year. The Church and its congregations regained the control over its property and fears that congregations will lose their place of worship are gone. The church building and church complex in Odesa were returned, also congregations in Petrodolyna, Bila Tserkva, Poltava and Kryvyi Rih came back to their buildings. Relationships with congregations in Zhytomyr and Oleksandria have begun their restoration, however this process requires time.
Thanks to an offering of solidarity made by congregations, the Church can support a congregation in Zaporizhzhia that lost its building, help with renovations in Kryvyi Rih and Bila Tserkva, as well as cover the rent in Shostka.
By joining our efforts, we have set out on the road of restoration and development of inter-church relationships and hope to acquire a status of a national representative in Lutheran World Federation next year, and sometime later in the Communion of Protestant Churches in Europe.
After making a collection during the time of Lent, we supported the ministry to the homeless in the "House of Mercy". The ministry of the social kitchen in the Novohradkivka village was supported by individual donations. We also collected a little amount for the flood relief in Germany.
Despite the pandemic we managed to organize a number of educational events: for pastors, heads of congregation councils, Sunday school teachers, cantors, various online lectures, as well as to begin a series of recollections and visitations for congregations.
Only the divine support, the blessing of God and our spiritual unity had made it possible.
At this time of uncertainty, when the news of possible war with Russia, ongoing pandemic and rising prices for energy resources cause concern and fear, we should turn to God's Word for comfort.
The nativity story is not only filled with joyful anticipation. It takes place at the time of Israel's enslavement. This story tells us how Joseph is compelled to go for the census organized by the occupant's administration without proper resources for such journey. Their way was perilous. Even the birth of Messiah-Christ took place in a simple stable for cattle. And even after the Family had to become refugees and flee to the foreign land from the tyrant.
Fear, anxiety, and uncertainty of the future are integral to the Christmas story; however, they are not in the center of it. There is something else amid these difficulties that we are in part familiar with. The Christmas story has a place for an Angel – a messenger from God, whom he sends to Mary, Joseph, shepherds, and the magi. This Angel speaks the name of the Messiah: Emmanuel – "God is with us".
This day Christmas reminds us that God will be with us amid our anxieties. God who took up human flesh for our sake and bore our sins, who died and rose again; this God will be with us throughout the journey of our lives. He is the One, who is always ready to encourage and comfort us.
For to us a child is born, to us a son is given; and the government shall be upon his shoulder, and his name shall be called WonderfulCounselor, Mighty God, Everlasting Father, Prince of Peace. (Isaiah 9:6)
May the Lord bless all of us with his peace and hope!
Pavlo Shvarts, the Bishop of GELCU