On 1-3 June, the Bishop of GELCU and pastor Vladislav Tsekhanovych took part in the seminar organized by Ukrainian Evangelical Theological Seminary (UETS): "8-step program for curating psychological support groups for adult people suffering bereavement". Apart from theoretical basics and principles of the work with groups of adults who suffer bereavement, the training covered practical methods and techniques used during group meetings.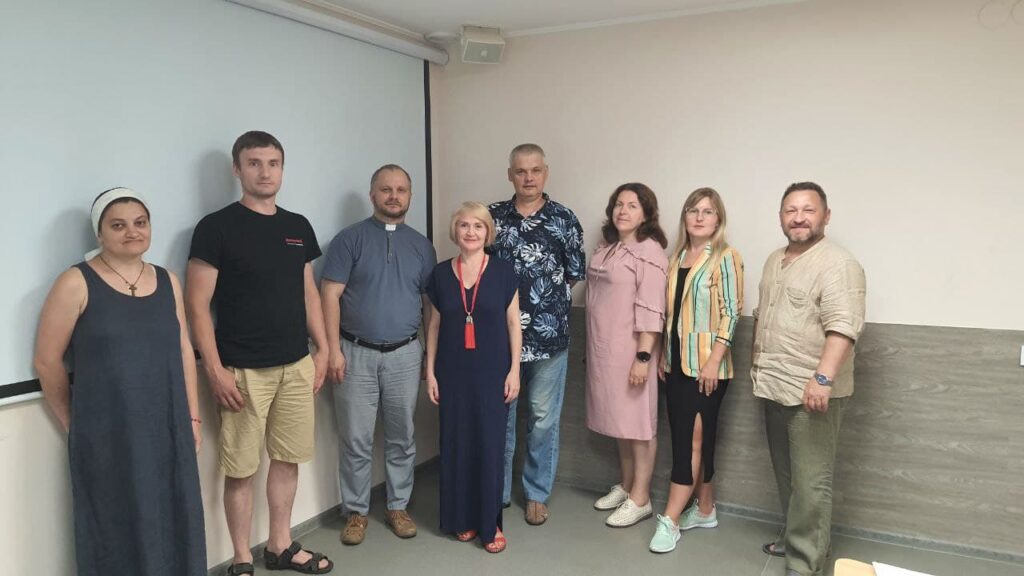 The seminar was taught by the founder and the chairperson of the "Rodynne kolo" Bereavement Center, a certified trainer of the 8-step program – Viktoria Kochubei.
In 2015-2020, the the "Rodynne kolo" Bereavement Center has been a partner of the Bereavement Support Center in Europe. This partnership resulted in translation, adaptation, and publishing of "Handbooks for bereavement support groups". The subject covered by the seminar is of great relevance to the church ministry with its constant contact with people suffering loss and bereavement. It is our sincere hope to start this ministry in GELCU congregations this year.
Participation of GELCU representatives took place within the framework of GELCU educational program for systematic qualification development of ministers, building knowledge base and skills for serving in the Church.