After Bishop's Samiec appeal, some Lutheran parishes in Poland began to organize support, funds, prepare places and receive people from Ukraine
Accommodation was made available by parishes or parishioners from Białystok, Bytom Miechowice, Cieszyn, Częstochowa, Dzięgielów, Gliwice, Golasowice, Kalisz, Karpacz, Kielce, Kraków, Mikołajki, Mrągowo, Legnica (in cooperation with the parish in Jawor), Łódź, Łowicz, Opole, Ostróda, Pisz (also a place for a disabled person), Radom, Ryn, Sorkwit, Suwałki, Syców, Wrocław (both parishes in Wrocław), Warsaw (Ascension Parish), Węgrów, Wisła and Żyrardów. The nationwide collection is led by Diakonia Poland, but many parishes collect locally needed items, financial resources, also join the aid organized in their towns.  Already on Friday, 25 February, the first group from Ukraine arrived at the Lutheran Centre in Warsaw. To the parish in Gliwice a family with two children arrived. Steps are being taken to welcome another. The parish in Karpacz received a mother with two children and is organizing support for them. Parishes in Legnica and Jawor have joined forces to host mothers with children, who arrived on Monday evening. More are to follow. Three families have already arrived at the parish in Łódź and have found a place in guest rooms. One more family is expected to arrive. 
The parish in Miechowice has received a family with five children and three more people. In Opole, thanks to the local Lutheran parish, 13 people have found shelter. In Pisz the parish has given an apartment in the parish house to refugees from Ukraine. A mother and her two children are going to stay there, and then another family. The parish in Syców has been in contact with Lutherans from Kharkiv and Odessa over the last three weeks. In cooperation with the citizens of Syców they managed to equip the parish rooms and prepare 36 places. The first mothers with children have already arrived, and soon people from Kharkiv will arrive as well. The parish in Wieszczęty has welcomed 9 people from Ukraine and organised necessary things, such as quilts, towels, plates and food. Parish in Wroclaw is helping its workers and volunteers to bring families from Ukraine. The first people have arrived at the parish. The people of Wrocław are also in contact with evangelicals from Kharkiv.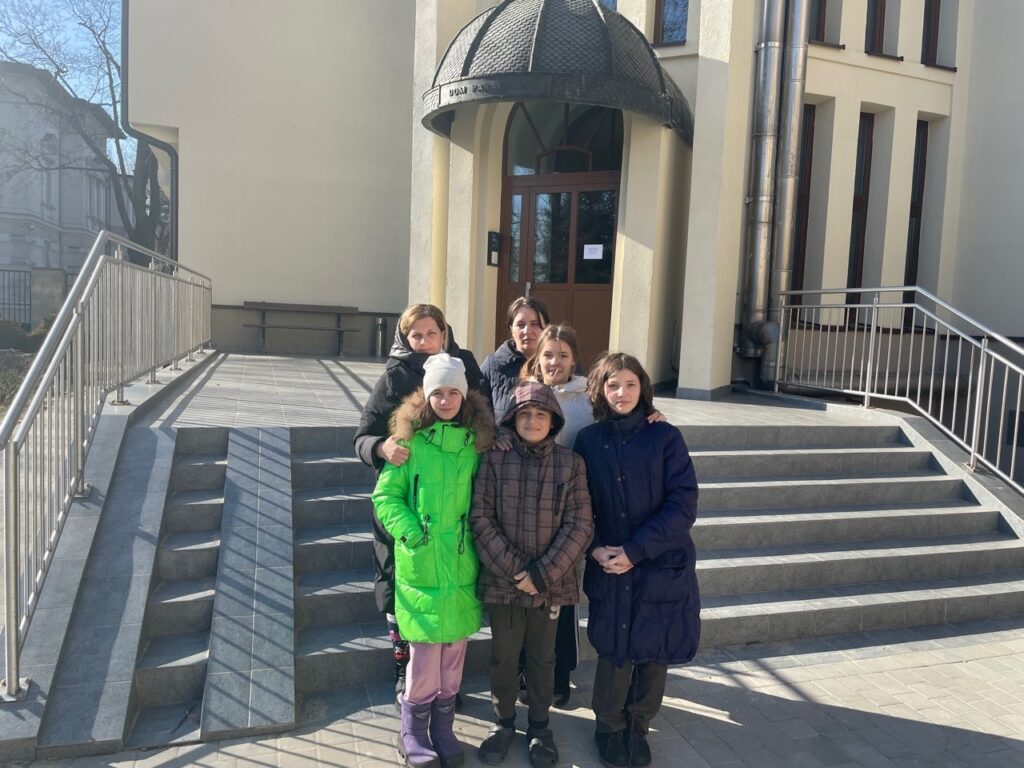 Thanks to the cooperation of the Evangelical Military Chaplaincy, Polish Diakonia, Parish in Syców, the financial support of Gustav Adolf Werk and Martin-Luther-Bund we Lutheran Church purchased a mini bus for Ukrainian Lutherans and collected humanitarian aid. Local coordinators in Ukraine will distribute the goods to people in need. On the return journey, buses will pick up Ukrainian families who are fleeing the hell of war.
Source – luteranie.pl