On the Reformation Day, October 31, 2020, in the Lutheran Church of St. Catherine in Kyiv was held a session of the Synod of GELCU. The session brought together representatives of Lutheran congregations in Kyiv, Kharkiv, Donetsk, Bila Tserkva, Kryvyi Rih, Zaporizhzhia, Berdiansk, Poltava, Kremenchuk, Shostka, Petrodolynske, Novogradkivka and Zmiivka – in total of 23 delegates. Congregations in Odessa, Mykolaiv, Lviv, Lutsk, Zhytomyr, Vinnitsia, Dnipro, Kherson, Aleksandria and Lozova received invitation to the Synod but were not in attendance.
The Synod commenced with traditional worship service held by the Bishop of GELCU Pavlo Shvarts. The main text for the sermon was a watch word of October 2020 "Seek the peace of the city where I have exiled you. Pray to the Lord for that city, because when it has peace and prosperity, you will have peace and prosperity". (EHV Jeremiah 29:7) and its immediate context. In his sermon, the Bishop drew parallels between the situation that the Jews found themselves in during the onset of Babylonian captivity, and the current situation in the Church and the country. He called on to have a sober look at the world, having no false optimism but relying on God's plan.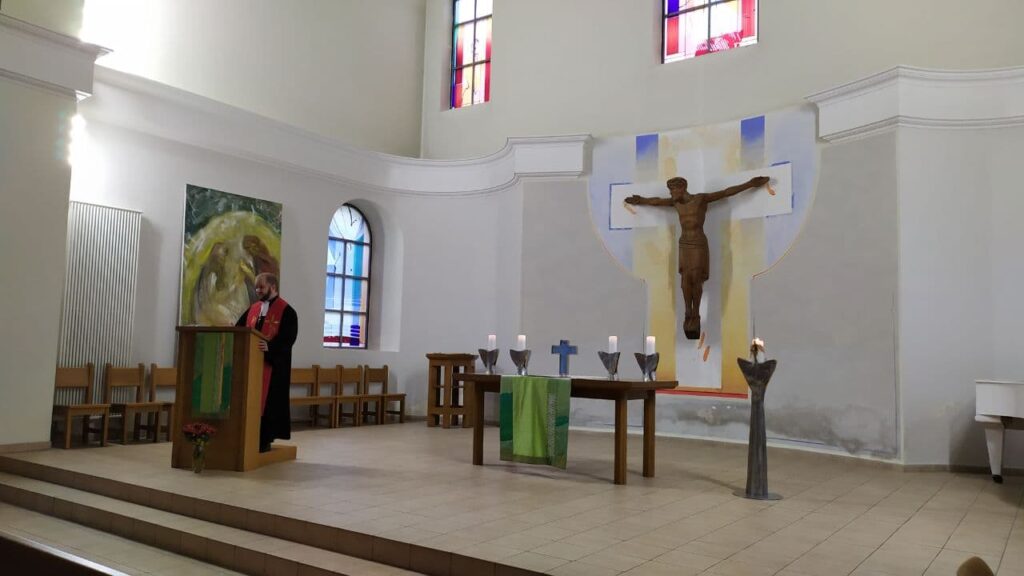 After the service, the Synod proceeded with the agenda. The Bishop of GELCU Pavlo Shvarts and the President of the Synod Aleksander Gross presented their reports, shedding light on some aspects of the situation in the Church and milestones it had reached in the last year.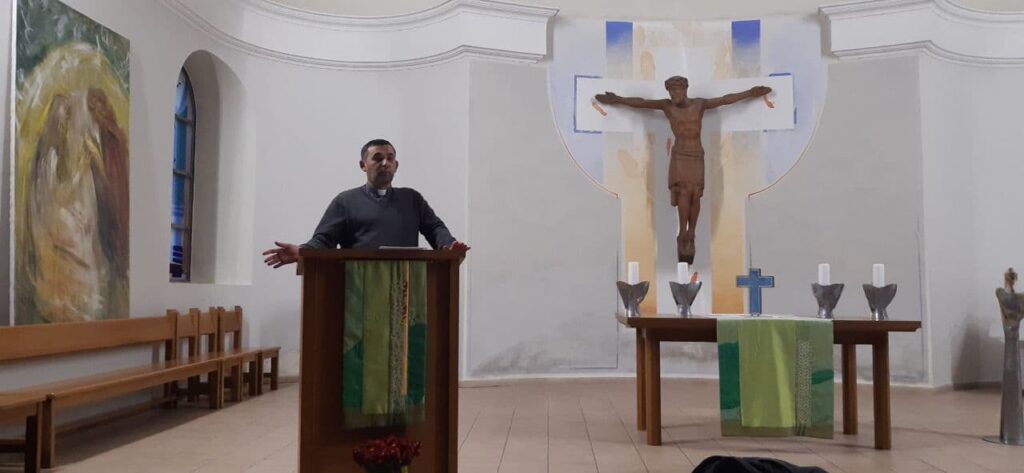 The Synod adopted the budget for 2021, Church logo, as well as Church motto, vision, mission, values, and the list of important historical theological documents of the Church.
The Synod participants had an opportunity to hear a lecture from a Petro Kotliarov on the life and work of Dr. Martin Luther's friend, a draftsman of the Augsburg Confession – Philipp Melanchthon. The lecture covered Melanchthon's early and adult stages of life and made a particular emphasis on the interconnection between piety and education. The set words in Latin – Pietas et eruditio – became the motto of Melanchthon's work and his considerable contribution to cultural and social life in Germany and the whole of Europe. After the lecture there was time for questions signing of books.
The Synod was concluded with the common prayer for the situation in the Church, the country, and the participants' safe journey home.