The bishop of GELCU Pavlo Shvarts made an official visit to Estonia.
On November 23, during the Synod of the EELC, archbishop Urmas Viilma awarded bishop Shvarts with the First Rank Cross of Merit of the Estonian Evangelical Lutheran Church on behalf of the Consistory of the Church.
"For me, this award, before everything else, is a symbol of the help that the Estonian Church and people were to us in difficult times. It is like living in a modern parable about the Good Samaritan, where a nation, however small, does not pass by in times of danger, but on the contrary, helps those in need in every possible way. I think we, as a people and the Church, have a lot to learn from the Estonians," thanked the bishop.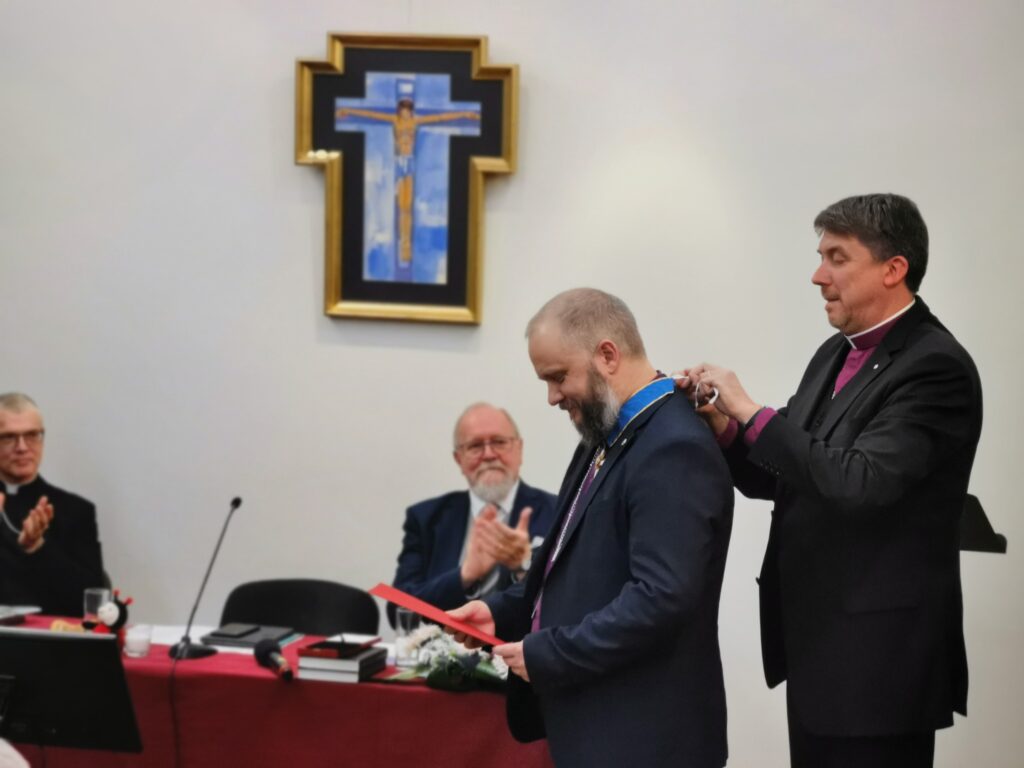 On November 24, together with Urmas Viilma, the bishop took part in a meeting with Ms. Siigne Risalo, the Minister of Social Protection of the Republic of Estonia, and Rev. Katri Aaslav-Tepandi, the Chief Chaplain of the Department of Mental Health of the Ministry of Social Affairs. Minister Riisalo gave a comprehensive overview of how Estonia has helped the people of Ukraine since the beginning of the Russian aggression and the escalation of the war, and how the work with war refugees who fled to Estonia from Ukraine was organized. Chief Chaplain Katri Aslav-Tepandi spoke about the challenges and work of chaplains with Ukrainian refugees. The archbishop gave an overview of how EELC congregations and Lutherans supported Ukrainian war refugees and what help they provided to brothers and sisters in Ukraine through GELCU. Pavlo Shvarts, for his part, shared his experience of serving in small congregations and the importance of targeted assistance, which helps to build direct relationships with people.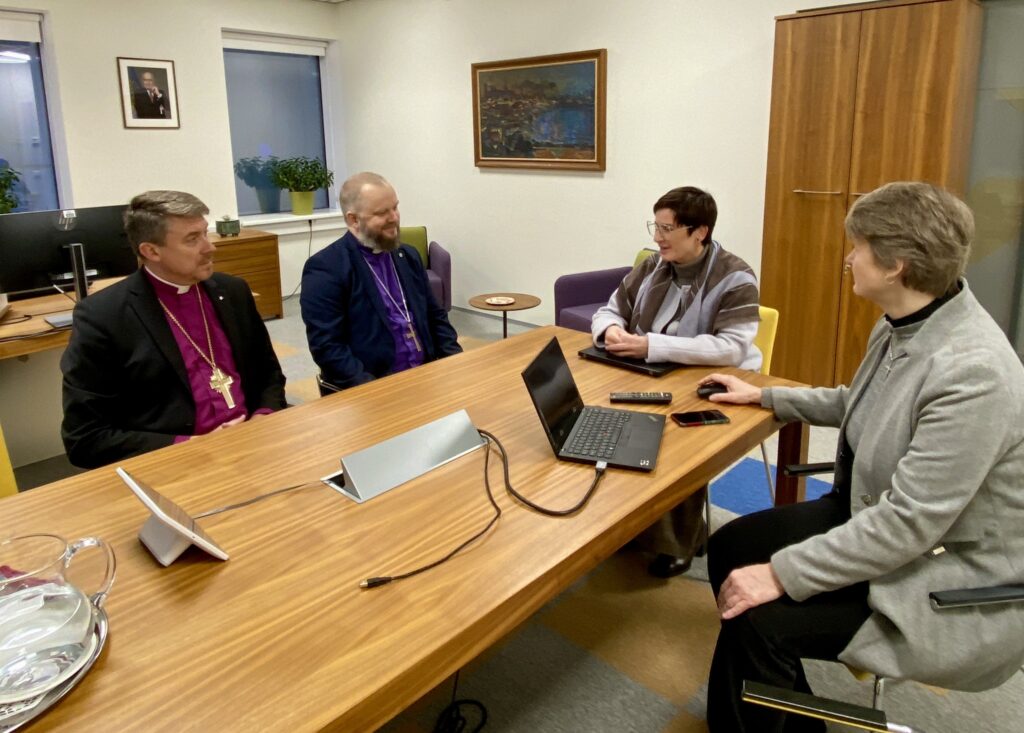 The bishop also visited the Evangelical Lutheran congregation of Tartu. This congregation has been actively supporting the Evangelical Lutheran congregation of the Holy Ascension in Kharkiv during the war with their prayers and financial support.
Thanks to the support of fellow believers from Tartu we were able to:
– help Kharkiv residents, who had to leave the city;
– buy the necessary medicines and food;
– resume work with children in the congregation starting from May.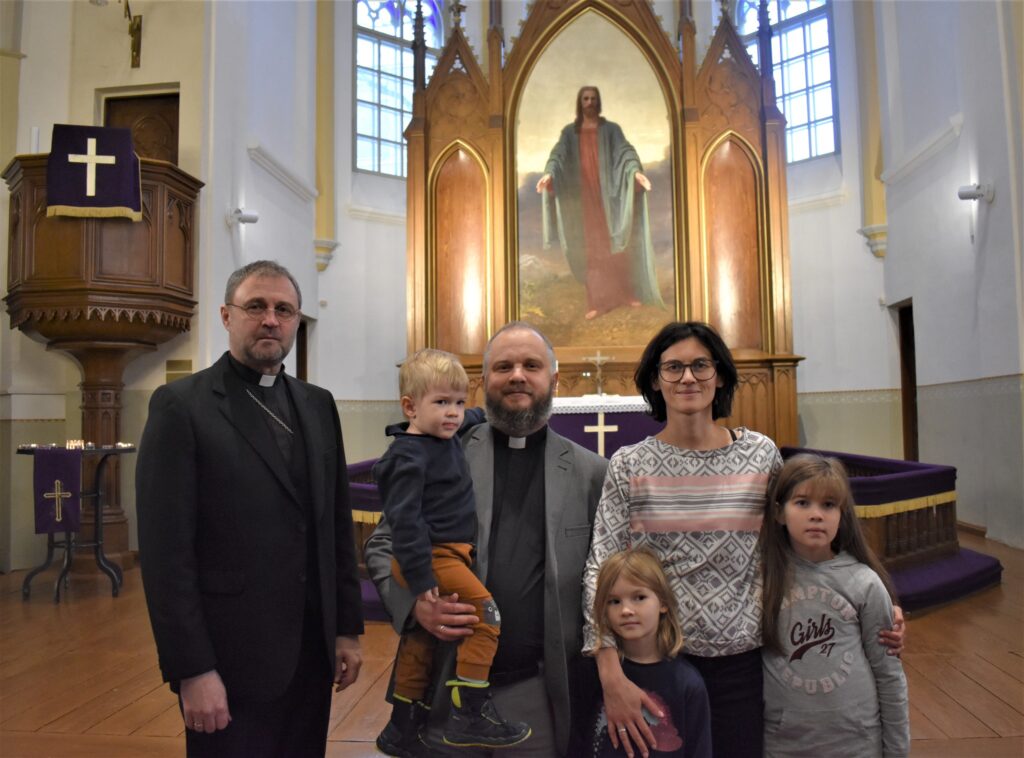 "Estonia is a vivid illustration of the salt in an evangelical sense, which, despite its small amount, gives the dish flavor. Despite the small size of the country and its population (which is smaller than the population of Kharkiv city), the people of Estonia are loyal friends of Ukraine and sacrificially share what they have with us. My hope is that the people of Ukraine will not only remember the support from large countries but also those, who have been loyal allies of Ukraine for a long time and have helped to the best of their ability," said Pavlo Shvarts.