The Mission Day of the Evangelical Lutheran Church in Hungary took place on May 28 in Budapest. The Church comprises three dioceses, and all three of them prepared their own program on the same day in different venues. Bishop of GELCU Pavlo Shvarts took part in the Mission Day organized by the Northern Diocese of the ELCH in the main square of Óbuda – one of the districts of Budapest. "Encounter With You" was the slogan of the Mission Day.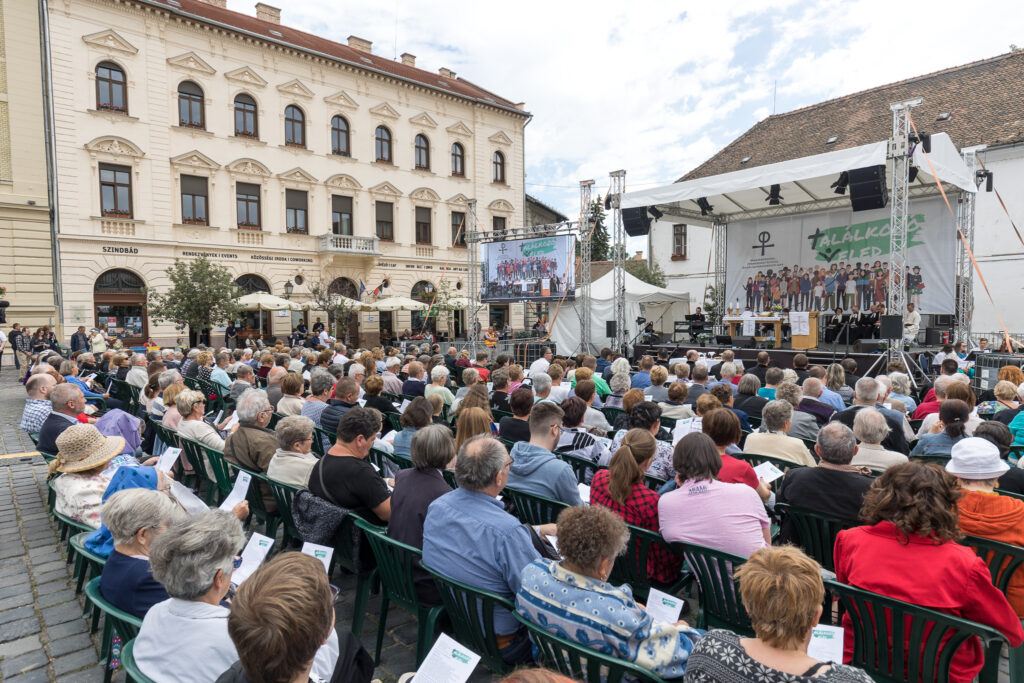 Pavlo Shvarts was invited to preach during the morning service of the Mission Day. In his sermon that touched upon events of the war and their consequences, he said:
 "For Christians, the war has also become a trial. Some had to reconsider their ministry in the Church and to their neighbors and find strength in God to overcome their fear and helplessness. Others had to start their lives from scratch in a new place. The third had to overview their idealistic perception of the world and take a different look at the need to protect their people and their neighbors from invaders, after having experienced artillery shelling and bombing.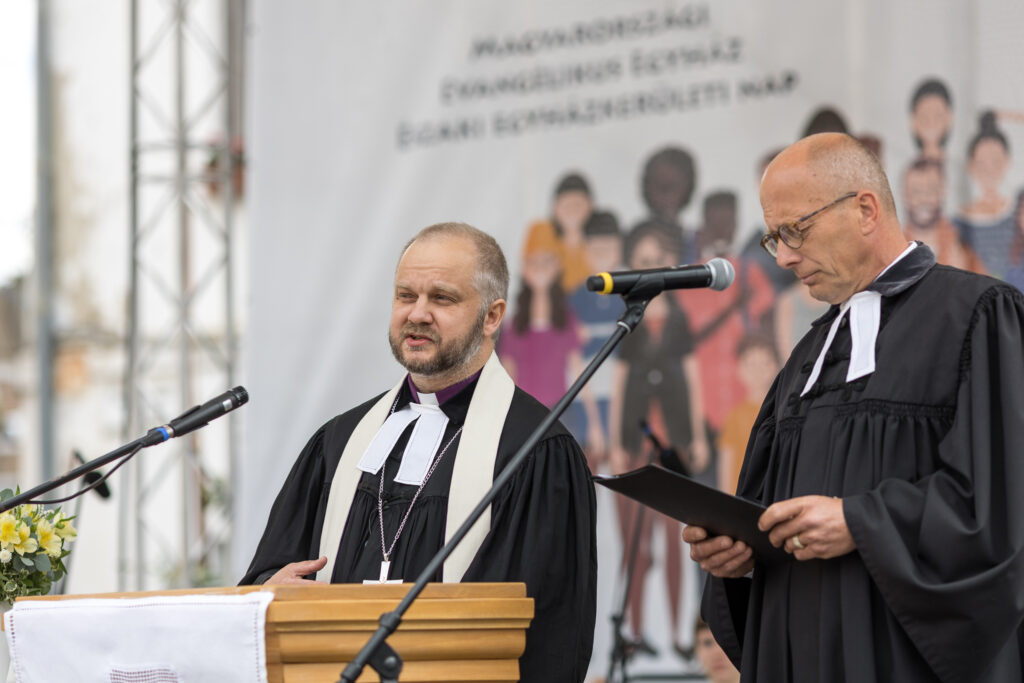 But there were other Christians, who are in safe or relatively safe places. They also had to reconsider Christ's commandment of love and his other words about accepting people in need. The Christian theory of mercy became very urgent and practical. And the majority of Christians in Ukraine and other countries came forward to help those, who had to leave their homes to save their lives and the lives of their loved ones."
 After the service, the presiding Bishop of the ELCH Dr. Tamás Fabiny who also serves as Bishop of the Northern Diocese, asked Pavel Shvarts, his wife Agata, and their children, who were also present at the festival, to come up the stage to bless them: "May God bless you, your children, your whole family and grant you peace, in the family, in Ukraine, in Europe. It's so wonderful that you were able to come together!"
 In addition to the service, the Mission Day of the Northern diocese had a rich spiritual and musical program. 
On Sunday, Pavlo Shvarts addressed a greeting during a service at the Castle Church and share Communion with Bishop Tamas. After that there was an informal conversation, where everyone could learn firsthand about the situation in Ukraine. The German-speaking Lutheran community of Budapest donated its Sunday donations to the Lutherans of Ukraine.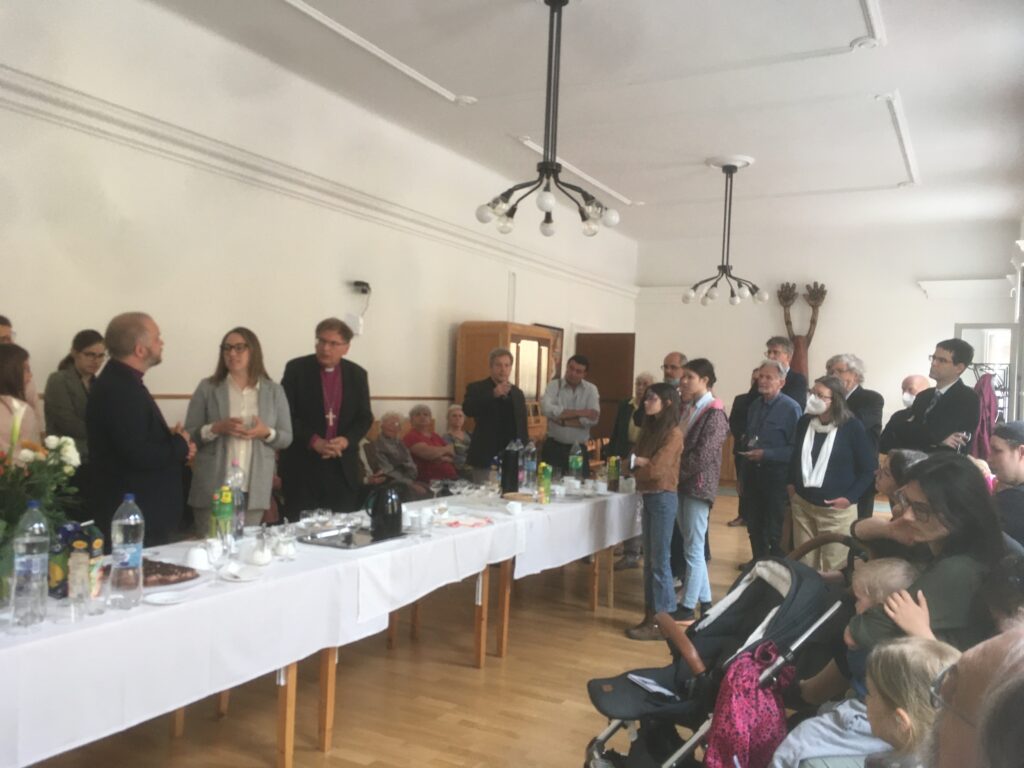 On Monday, the Bishop and his family visited a Church center of ELCH. In the Church library, they were given a unique opportunity to see the is the most valuable document in the collection – the original of will and testament of Dr. Martin Luther.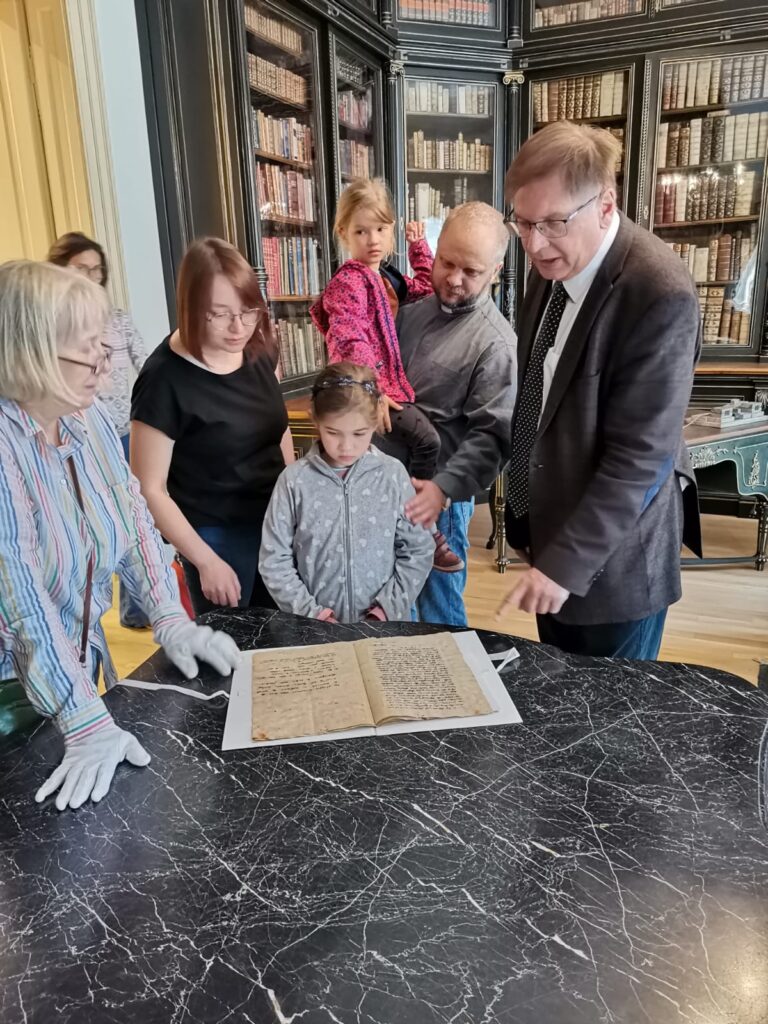 The Church center also hosts a Ukrainian school in its premises. Pavlo Shvarts made arrangements to buy Ukrainian books as gifts to the schoolchildren at the end of the school year.