An annual South-East Europe regional group conference of Communion of Protestant Churches in Europe (CPCE) was held from 22 to 24 of June 2021 in the framework of "Church and democracy" CPCE learning process.
The topic of this years' conference was "The Church that serves". What is the task the Church faces in the time of pandemic (but not exclusively)? This spiritual reflection had commenced the work of the conference. Participants from different protestant churches of Europe shared their experience in different areas of church life, which, however different due to cultural and religious context, have one important thing in common – each was affected by the crisis and faced new challenges.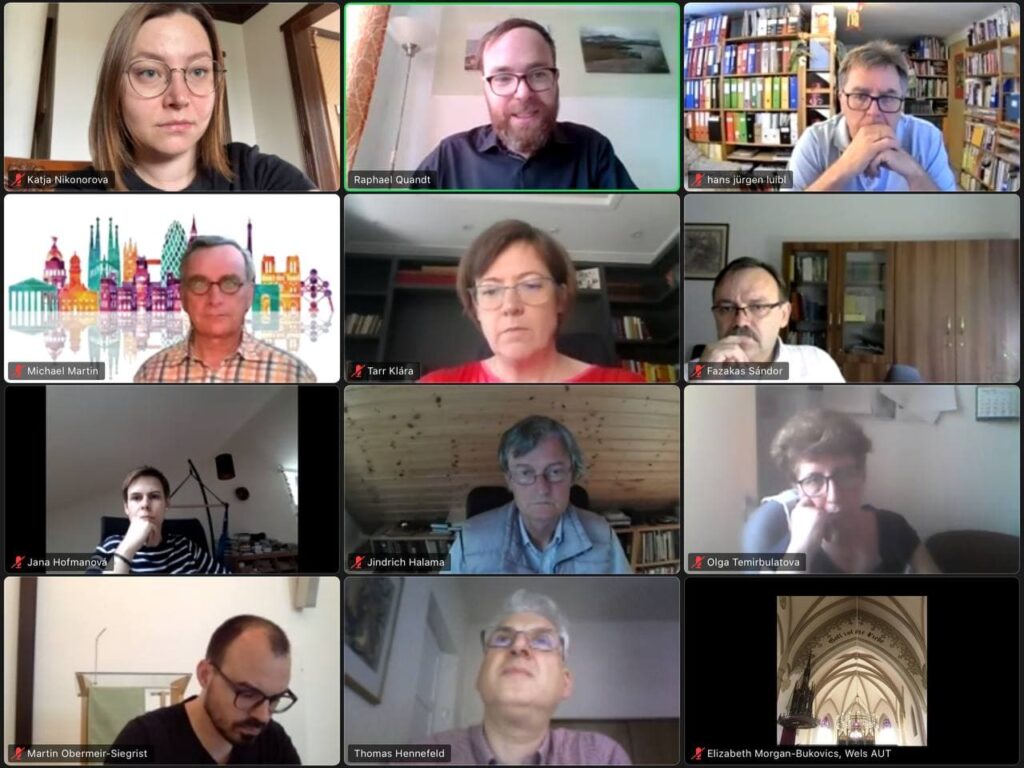 Namely, Novica Brankov, a pastor of Evangelical Methodist Church of Serbia, and Kateryna Nikonorova, a secretary of the Bishop of German Evangelical Lutheran Church of Ukraine were invited to present brief reports on the ministries of the Church and congregations in times of pandemic.
"In the ministry of GELCU, small size of the Church allows it to be flexible – divide into small house groups, organize on-line services (worship services, Bible studies, confirmation lessons and meetings) and use the time of lockdown for planning educational programs for the workers and volunteers and preparing new books for publishing. In its diaconal work GELCU seeks to continue supporting parishioners in need.
A good example is demonstrated by the congregation of Novohradkivka – they prepare lunch boxes for villagers in need and bags with groceries for parishioners of other congregations thanks to support of Martin-Luther-Verein Bavaria. Congregations of GELCU have also made a church-wide collection for the work with the homeless near Kyiv. A big crisis is not just a big problem. It encourages the Church in general and each of its member in particular to experience the feeling of community and ownership, when it comes to relieving of another's hardship. That is what the role of the Church is about" – told Kateryna in her report.