What is the best way to spend school holidays? Especially when parents constantly complain about their children "living" in their smartphones. The answer is, of course, to organize church holiday! That was exactly what Sunday school teachers in Petrodolynske, Novohradkivka and Odesa decided to do. They prepared three days' camps (January 3-5) for attendees of Sunday schools and teenage ministries. Moreover, Evangelical-Lutheran congregation in Petrodolynske had returned to their premises and created conditions for a wonderful pastime for children.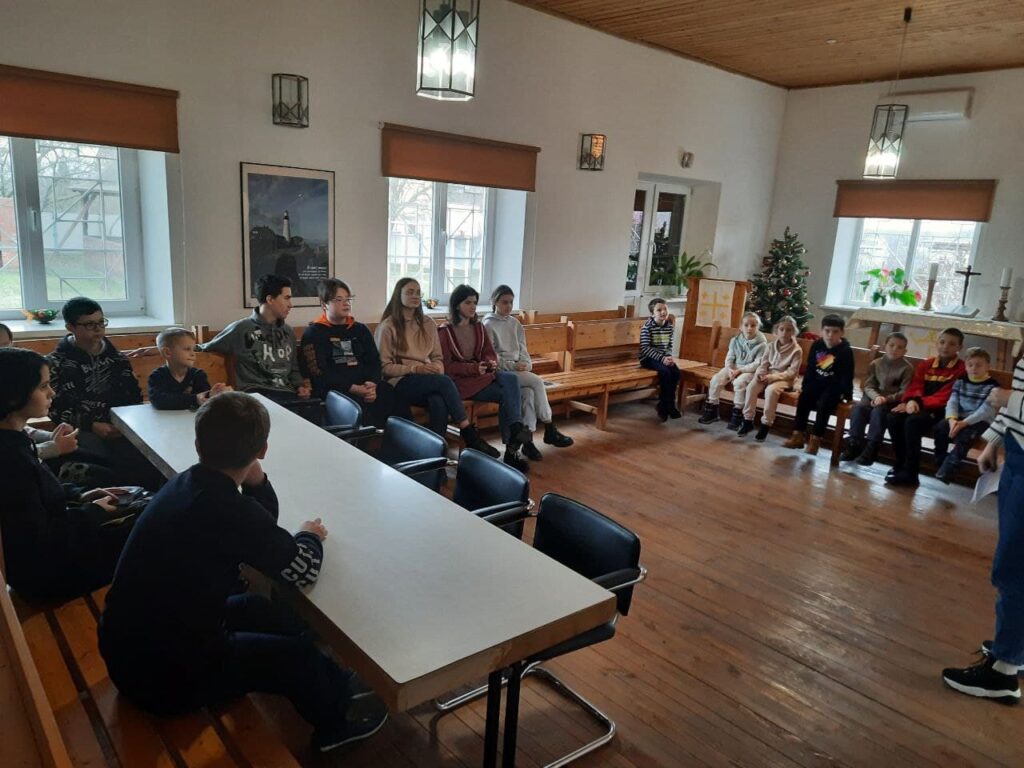 From Monday to Wednesday, children, and teenagers from two village congregations, gathered in the church to spend some quality time together. Teachers organized Bible lessons, time for crafts, board and motion games, as well as special activities: singing for younger age-group and making a video clip for older kids. Such combined participation of children between 5 to 15 is usually considered problematic. But it was not a problem to prepare Bible lessons, crafts, and games separately for each age-group. That is what we did, and as the result we had wonderful time in the camp.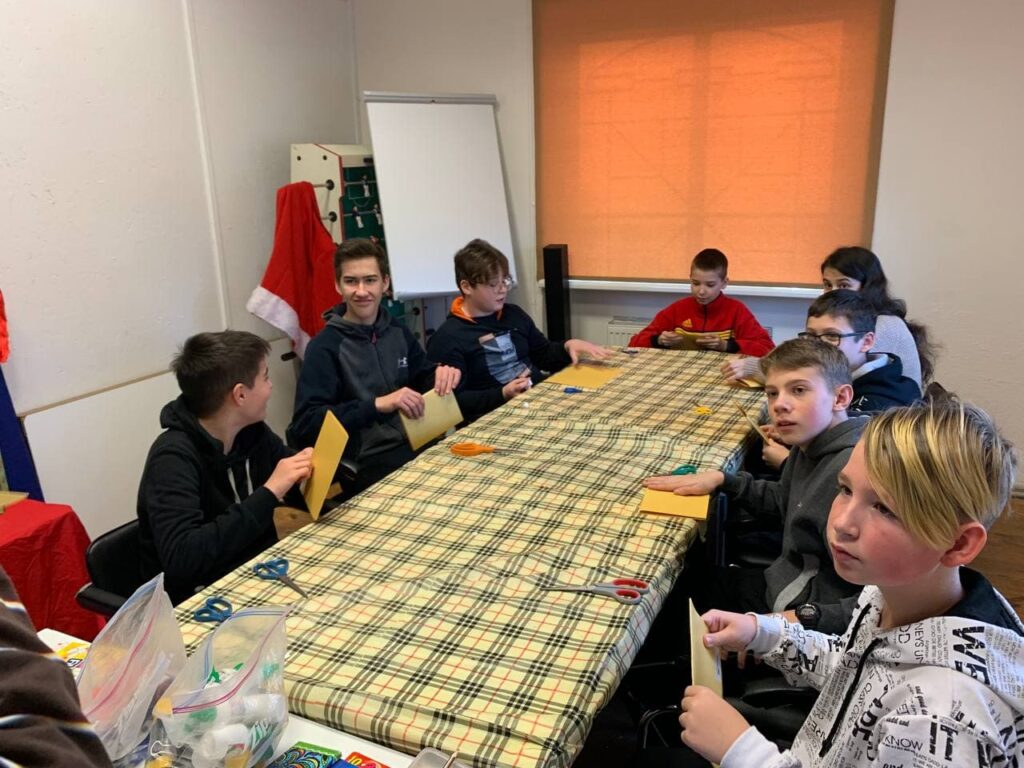 The camp has been traditionally called "Christmas Workshops". Every day had its Bible program and crafts to reinforce the material. I, as a pastor of the congregation, believe that these three lessons represented the Christmas story in the most detailed way. Our teachers handled this task wonderfully!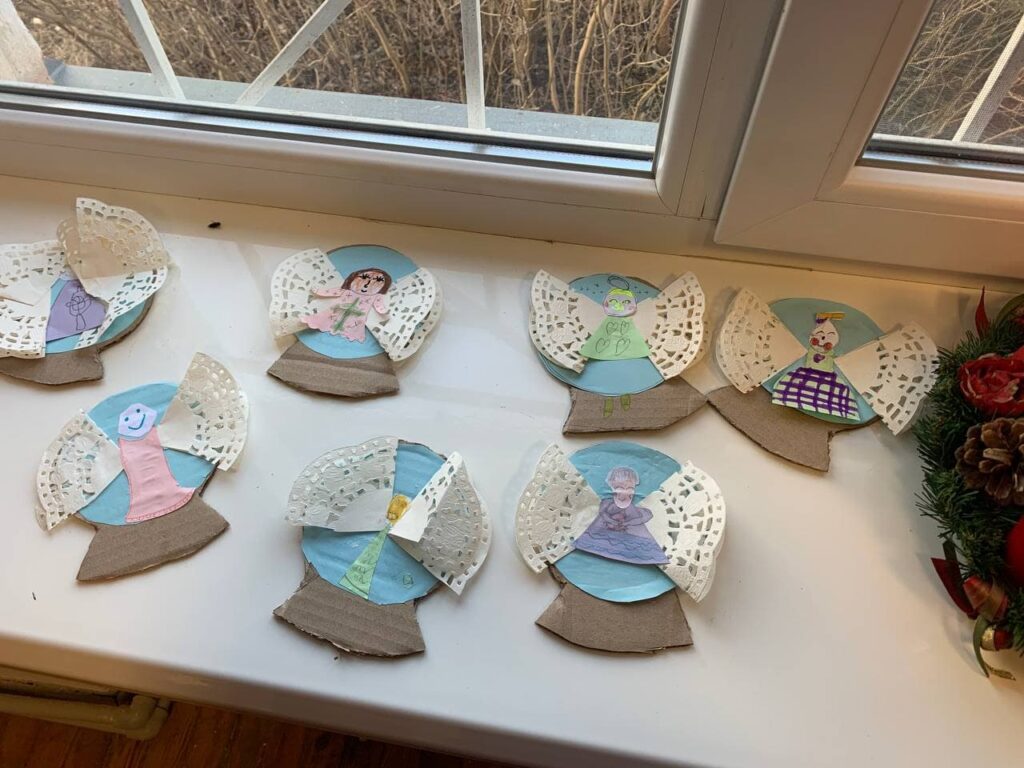 At the end of the camp the kids made a little performance for their parents: they made a presentation about the camp, younger children sang a Christmas song they'd learnt, and the teenagers showed a short clip about the meaning of Christmas, which they recorded themselves. 16 children and teenagers participated in the camp together with 6 workers. This time was lived in joy and love, but mainly – in the living fellowship with God and each other.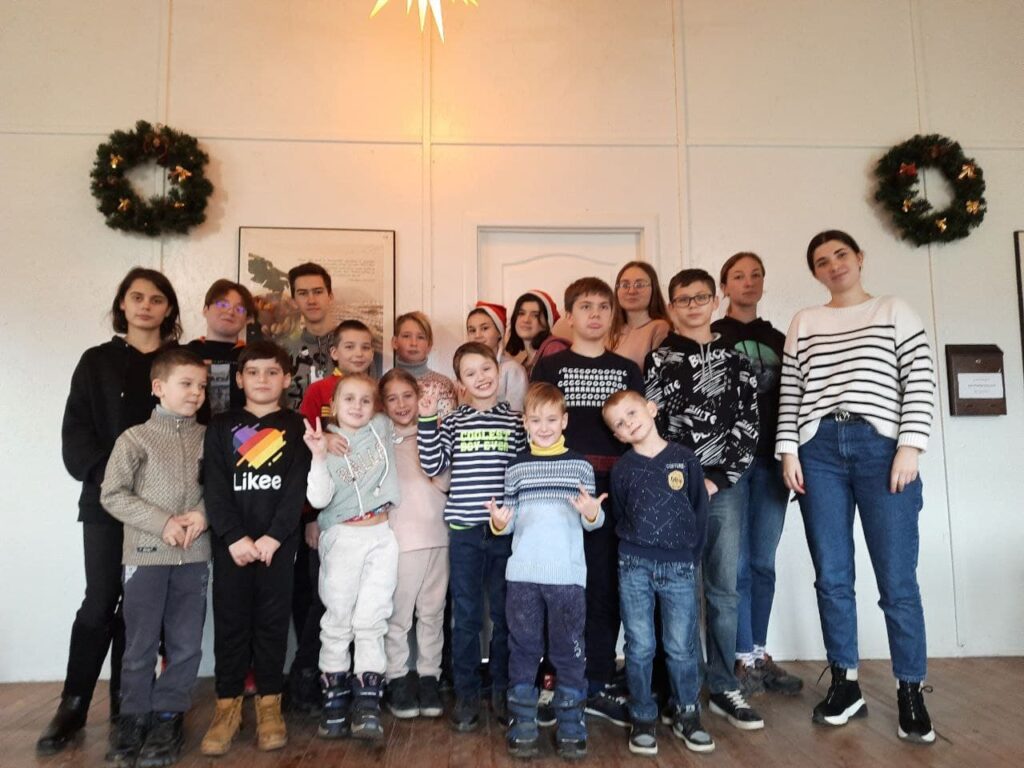 Alexander Gross, pastror of congregations in Odessa, Petrodolynske and Novohradkivka