Christ is risen!
Zmiivka is quite an unusual village with multinational population, which results in many traditions intertwined in our daily life. It is especially true for important holidays, such as Christmas or Easter. Unfortunately, the Easter according to Gregorian Calendar has fallen on the time of strict lockdown. That, however, brought even more joy to gather this Sunday, when our brothers and sisters from Orthodox and Greek-Catholic tradition celebrated the day Resurrection of our Lord Jesus Christ. Many of them were at the Easter vigil in their cathedrals and came to our morning service to share this joy together, since the children's choir (under the direction of Svitlana Sanchich) together with other children from nursery school prepared a special festive program, performing dramas and songs.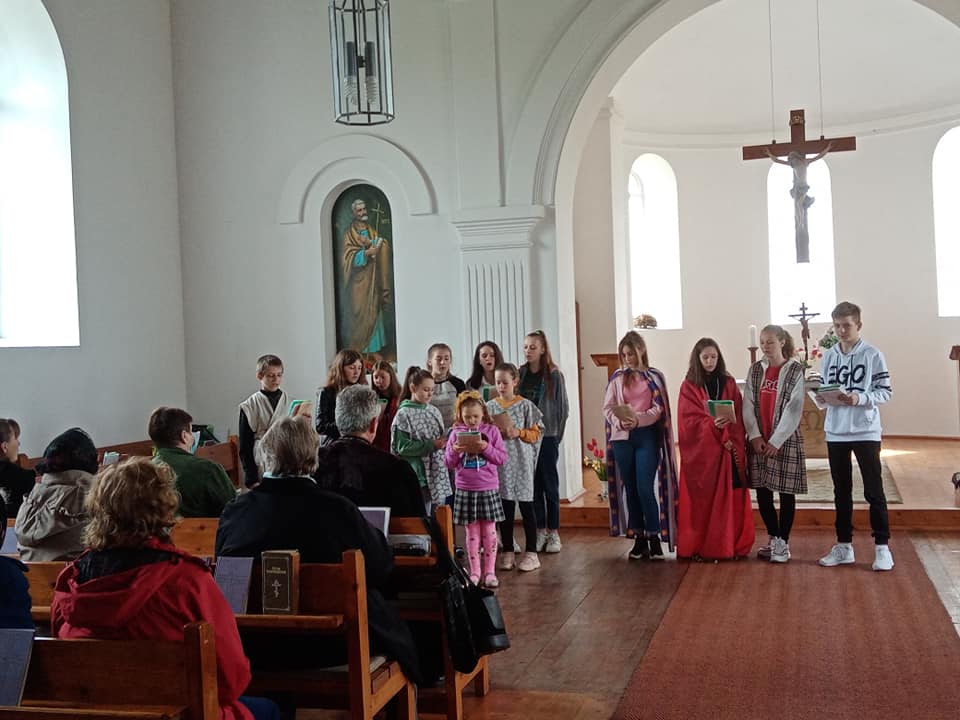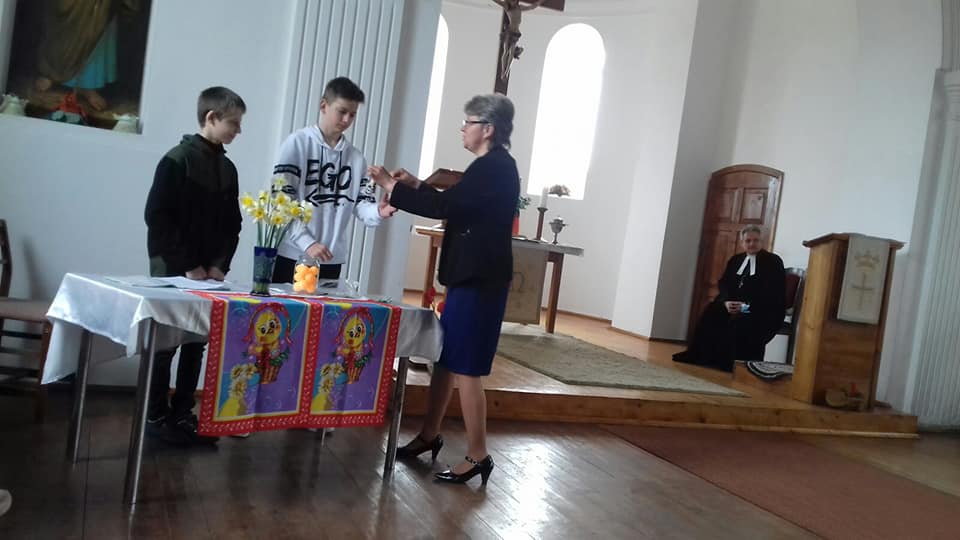 This Sunday many guests visited our worship service led by pastor Oleg Fisher. Among the visitors was our dear friend from Sweden – Sven Bierlestam –who has been building a bridge of friendship between Zmiivka (for Swedish settlers were always an important part of the village community) and the island of Gotland. In April 29 Sven turned 80 and we had a chance to extend to him our most heart-felt birthday wishes. Sven prepared wonderful gifts for the children, who sang in the choir.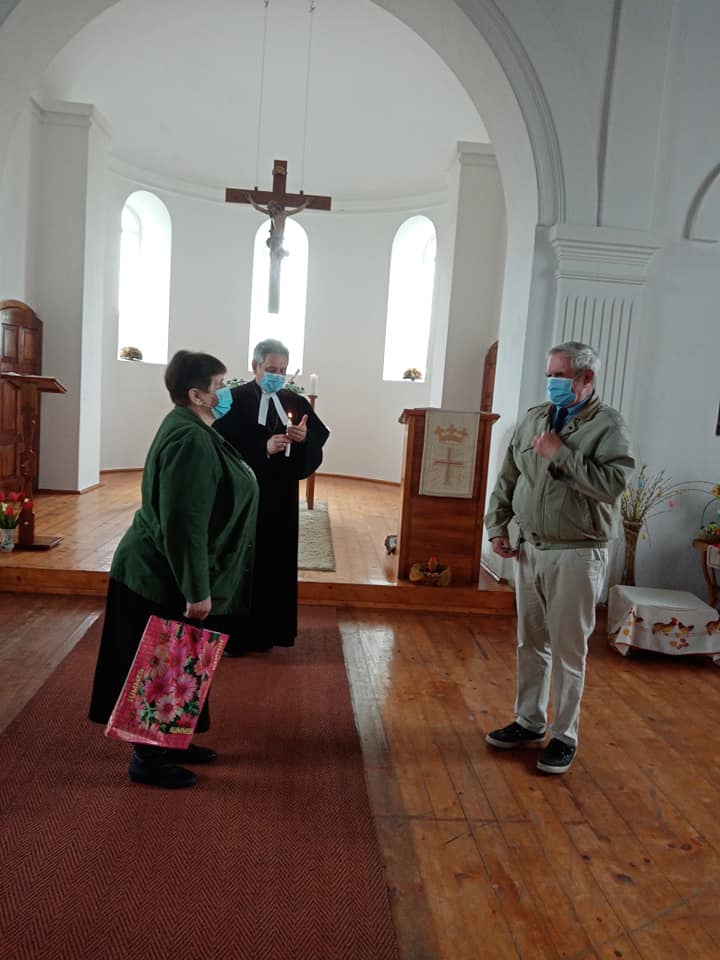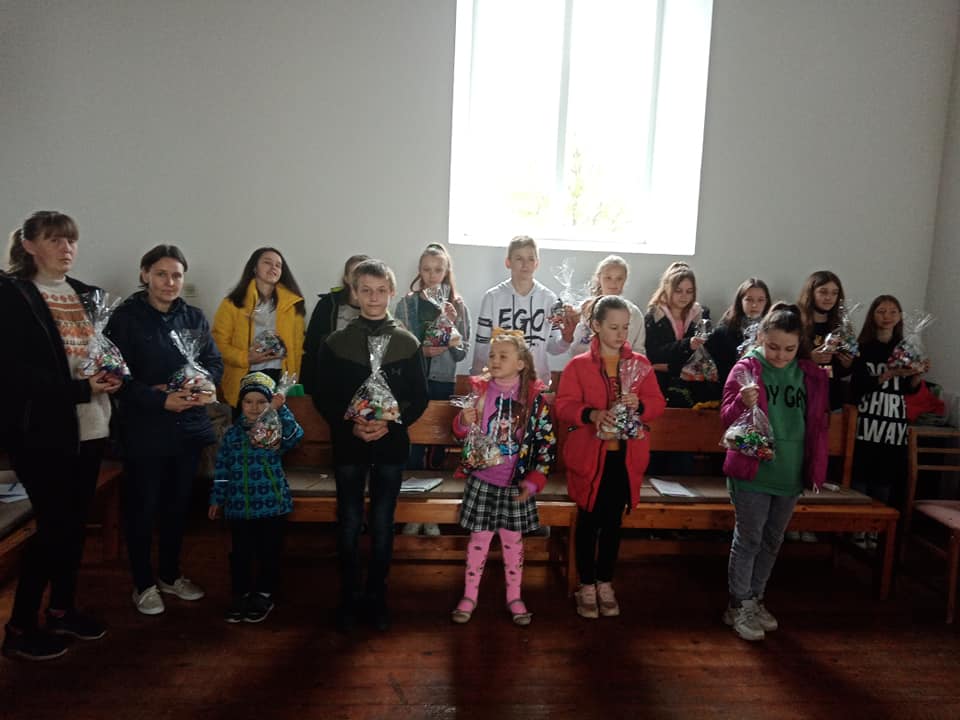 Among other guests was Lesia Debrin–the director of the nursery school, Olena Knutas – the director of village library and many villagers, with whom we celebrated Easter season Sunday!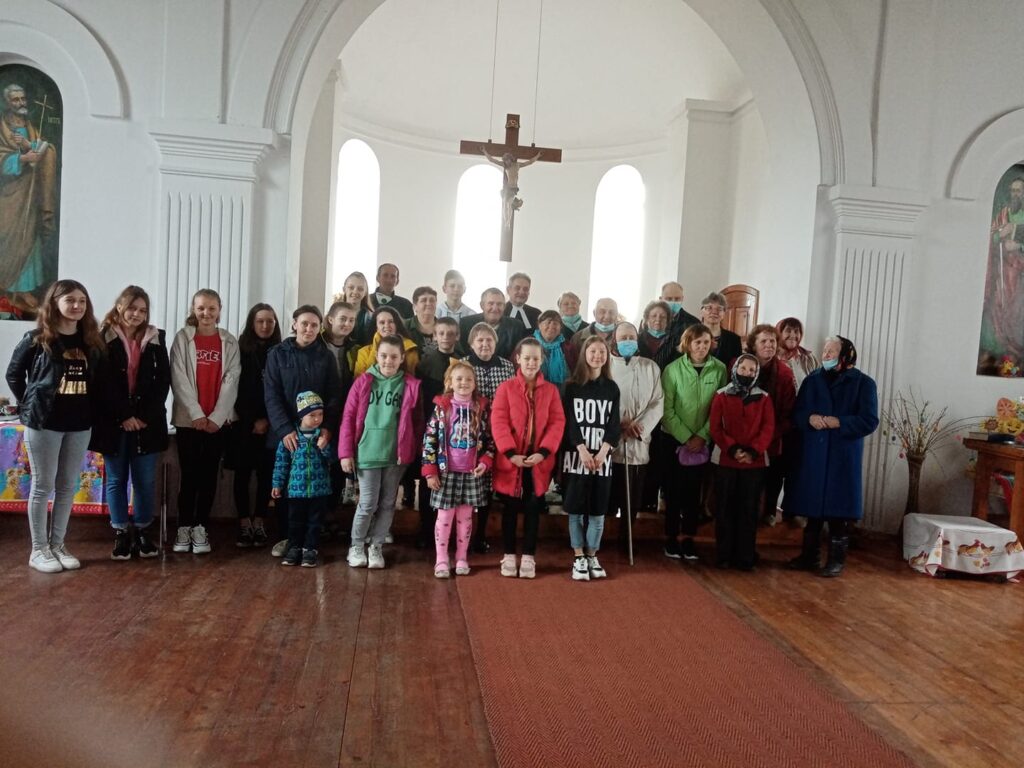 That is how we live in our lovely village Zmiivka – held by the bounds of close friendship!
Nina Knutas, the president of the congregation in Zmiivka